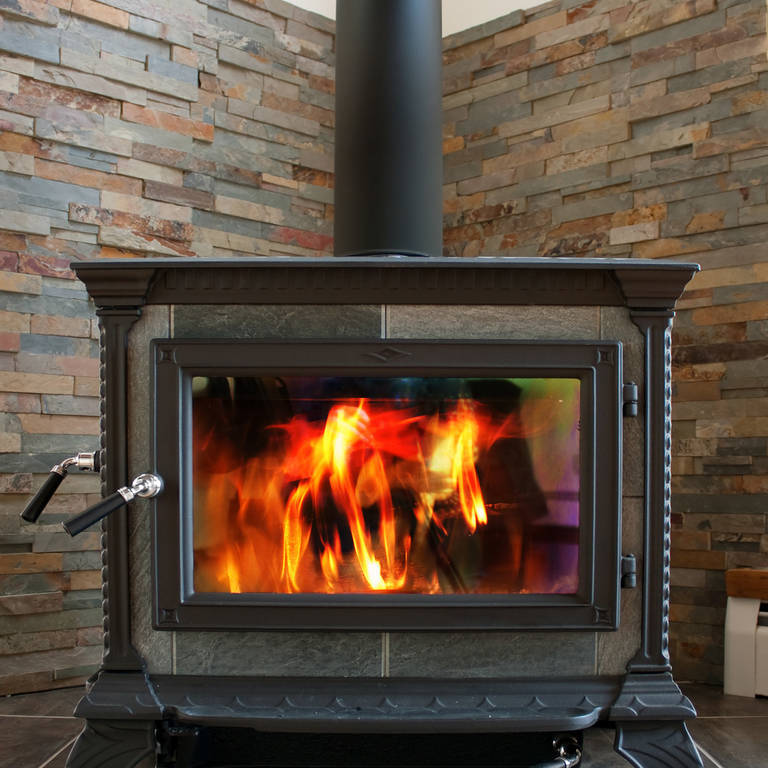 Is My Property Suitable for Wood Fuel Stove Installation?
You should be able to build or convert a chimney, since the most important part of installing a wood fuel stove is the flue vent, which should be designed for wood fuel appliances and have sufficient air movement for the stove to operate properly, existing chimneys can often be used by adding a flue liner.
If you live in a smoke control area you should fit a clean burn stove which is approved for use in such areas.
You should have somewhere for fuel storage and a local fuel supplier.
You need to comply with safety and building regulations in particular Part J of the Building Regulations and Part L related to conservation of fuel and power.
Listed buildings or properties in areas of outstanding natural beauty need additional permission from the Local Authority Planning Department.
What size wood burning stove do I need?
The heat output of a stove is measured in kilowatts (kw).The output of the stove needed depends on the size of the room. The numbers of doors, windows or draft sources as well as general insulation shall affect the stoves ability to heat the room .
As an approximate guide to determine the heat out put (kw) required to heat a room, you simply multiply the height of the room in meters by its width, then its length.Then divide by 14.
Height meters x width x length ÷ 14 = approximate required output for a stove kw
If your wood burner is mainly used for heating we recommend you chose one with a slightly larger heat out put than is needed to heat the room. Bearing in mind that a stove isn't going to be run at full capacity all the time. For example a room which requires 3.5 kw to heat it could have 5 kw stove fitted.
If you want your stove mainly for display we recommend you chose a stove with a slightly smaller output than the heat output needed for the room, this shall ensure the stove is working hard at all times giving a good flame picture. A stove which is too large may cause you to run it at a low out put resulting in poor efficiency. This could create flue problems such as creosote build up and condensation problems,also tarred up glass due to an under performing air wash.
The Flue Liner
It is important that all the hot emissions from the stove travel up the chimney through an flue, usually with a stainless steel liner, otherwise tar deposits can accumulate in the chimney, or worse, emissions can escape into the property. Building regulations stipulate that a Class 1 Chimney is required, the masonry construction should have at least a 6 inch diameter which is air tight so as not to leak gases. A steel register plate should be used to seal the throat of the stove and to connect to the flue pipe.
If you don't have a chimney but want a stove fitted it's not a problem!
John Wray Country Stoves can build a prefabricated insulated flue system that runs up the outside of your house or one which runs up through the house and penetrates through the the roof .
Stove Installation and UK Building Regulations
Building Regulations related to stove installation include Part J Combustion Appliances and Fuel Storage Systems and Part L related to conservation of fuel and power. That means that any chimney work including the fitting of the flue liner and or chimney construction is under building control. Often a visual inspection is required to ensure that the chimney is in good order, of proper size and without obstructions. Occasionally a smoke test is required to make sure that the flue is air tight. In addition the stove should be positioned on a plinth of non combustible material which extends around the stove. We recommend approaching the building control department of your local council and Stoves to You can do this on your behalf.
Clean Air Act Compliance and Smoke Control Areas
Recent Climate Change legislation requires compliance with Building Regulations Part L related to conservation of fuel and power. If you are located in a smokeless zone there are clean burn stoves which comply with the Clean Air Act.
DIY Stove Installation – Not Recommended, please use a qualified HETAS engineer.
Whilst it's an interesting and challenging diy project, incorrect stove installation can be very dangerous, please be aware that hot fumes from the stove are a fire risk if the stove has been improperly connected with the flue or if the flue itself is incorrectly installed, secondly carbon monoxide fumes can cause suffocation, poisoning and death if they enter closed areas with poor ventilation. If you are installing a wood burning stove yourself, you should at the very least install a fire alarm and a carbon monoxide detector and the installation MUST be inspected by your local authority building control to check it complies with building regulations. Any doubts, read this tragic story relating to poor stove installation.
Leaking chimneys
Leaking chimneys are caused by the lime mortar disintegrating and the exposed pointing that remains starts to corrode, resulting in smoke leaking through the chimney into rooms, loft spaces or into a neighbour's flue. Our wood stove fitter's install flexible liners into leaking chimneys when we install wood burning stoves, so that the dangerous smoke goes up the stainless steel chimney flue.
Leaking chimney flues are one reason to have a flexible liner installed with your wood burning stove. They also make your stove work better because metal conducts heat quicker and makes the wood burning stove draw properly, without a flexible liner being installed by our wood stove fitters, a chimney could start to leak a few years after the chimney passed an integrity test.
Leaking chimneys can build up soot deposits in adjacent flues which pose a real chimney fire risk as well as an obvious risk of smoke inhalation in your bedrooms or your neighbour's house. Leaking chimneys can be created from annual sweeping which is recommend at least once per year when burning logs and smokeless fuels. This is why we recommend installing a flexible lining system with wood burning stoves into all chimney flues, whether they are leaking or not initially.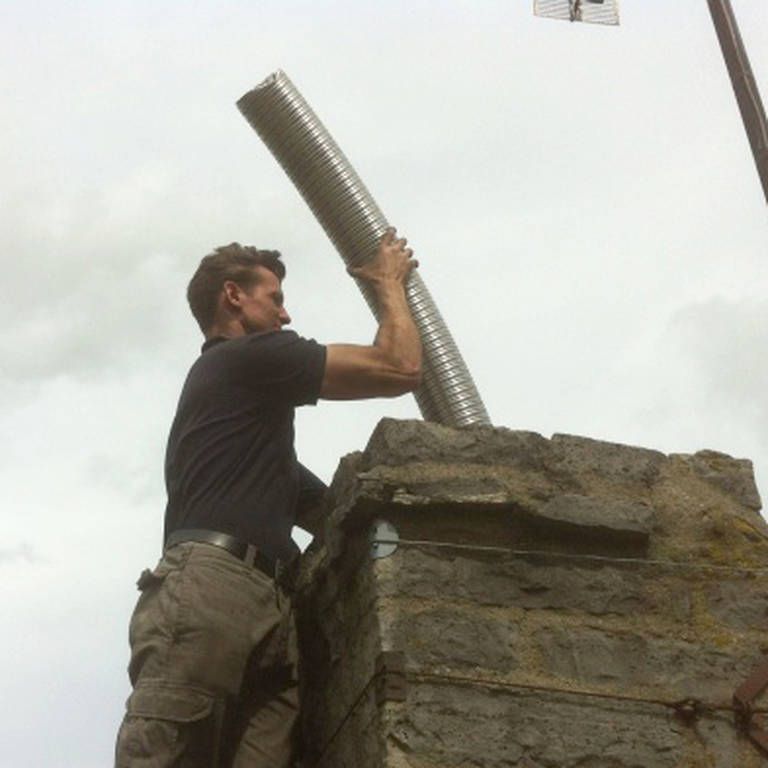 Why Choose John Wray Country Stoves?
John Wray Country Stoves is a family business, we care about you – our customers, ensuring you get a great product and superb service.
We have many years experiance and will work with you, so you get the very best value when making this important purchase
We are a HETAS approved retailer and installer , so you can be certain that we know what we are doing.
We believe that buying Wood Burning stove is such an important purchase that once we have installed your Stove we continue to be there if you need advice or help, and this support will continue for as long as you want.

We are always happy to talk through your requirements, over the phone or in person at our showroom
Learn More